Reversible Bag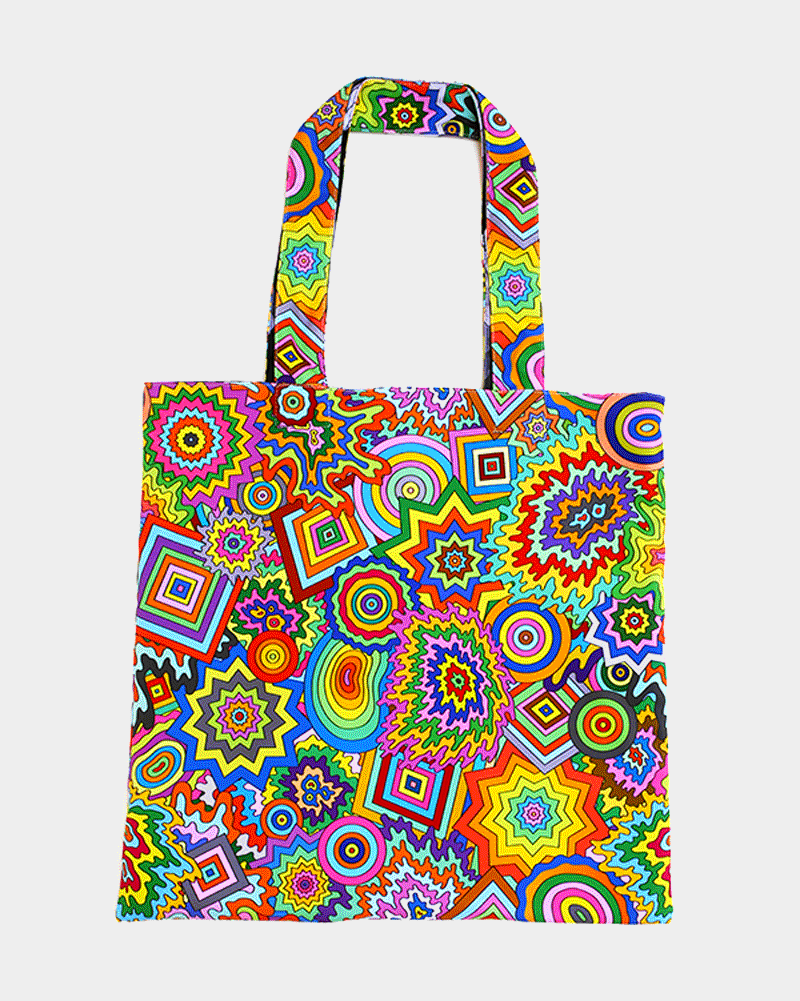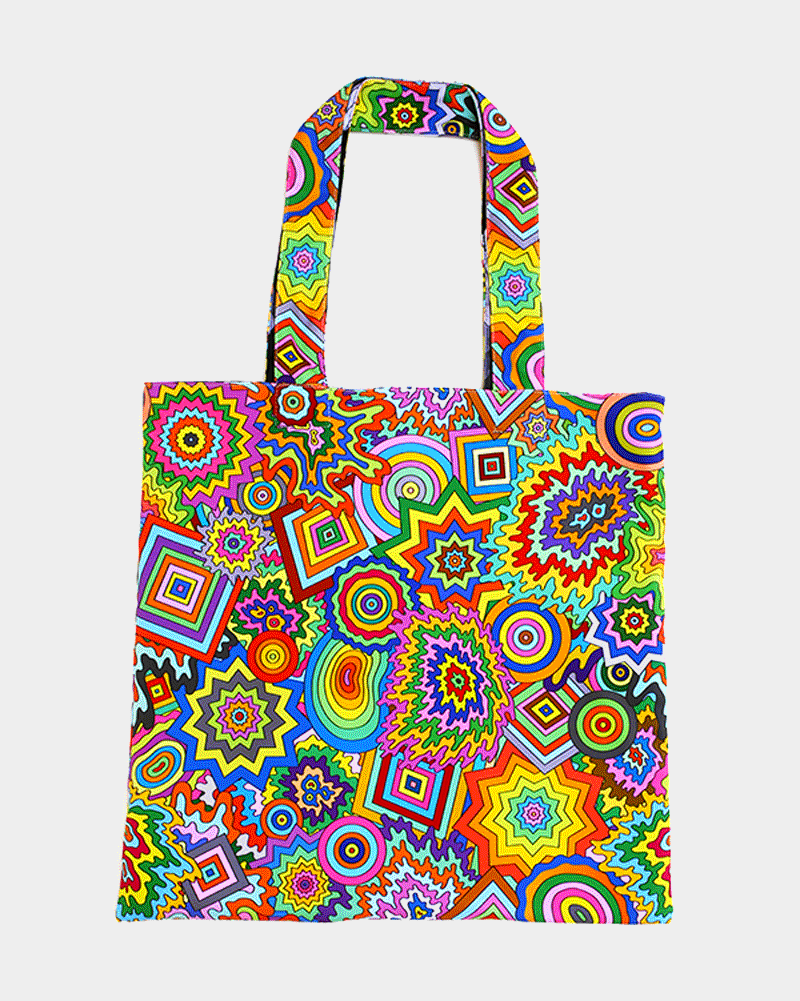 Reversible Bag
These high quality bags are hand-sewn and printed locally in Los Angeles, CA. Created in collaboration with LA Original, this new reversible tote bag features Jen Stark's colorful, organic design on one side and a black & white drippy pattern on the reverse. Material is constructed with 100% polyester microfiber fabric and is soft yet durable. It has an inside pocket that can hold a phone or wallet. Tote bag body measures 15"x15". Straps are 10" tall x 1.5" wide. Pocket is 4"x4". Machine wash on gentle/delicates cycle. Hang dry.
FREE shipping in the USA, $20 international shipping
Ships via USPS Priority flat rate envelope (2-3 days shipping).
A percentage of the proceeds will go to MADE by DWC, a social enterprise operated by the Downtown Women's Center (DWC) that provides job training and transitional employment in product and retail environments for women transitioning out of homelessness.
LA Original is a pilot program of the Mayor's Fund for Los Angeles and Mayor's Office of Economic Development in support of LA's unique, local creative economy.